The PR Agency based in Amsterdam for Global Innovators
This is not your traditional PR firm, we are proactive and our focus is on building reputations

We are constantly innovating to integrate PR with your growth funnel

Our clients are cutting edge innovators within their niches - we boost their visibility and position them as key innovators
The best Global PR Agency for Innovators & disruptors
Operating in the startup capitals of the world

We're present in the most innovative cities such as London, Berlin, San Francisco, among many others

We are the only PR agency specialized in tech and global startups and scaleups
PR for the most innovative PR brands shaping the future
We provide our clients with the PR they need to disrupt traditional spaces

Our clients are industry trailblazers with ambitions that only the right PR efforts can assist

We work with brands across all fields of tech, coordinating their global efforts to build and share their vision
PRLab Named Top PR Agency in the Netherlands 2020
We just received some exciting news from Clutch! They've chosen us as one of the top Public Relations Company of the Netherlands in 2020!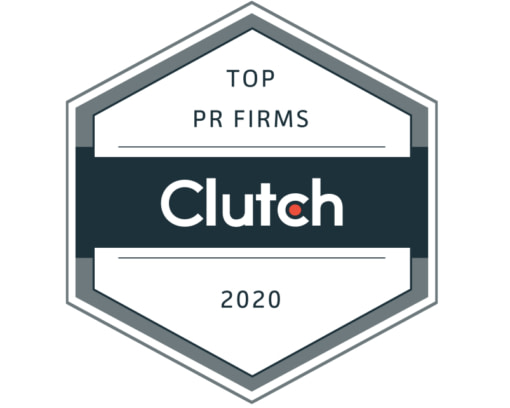 PRLab is a top public relations company in Amsterdam
PRLab is the only PR agency based in Amsterdam, The Netherlands that operates globally specialised in tech startups and scale-ups.
Whether you're looking to increase your brand awareness, generating more leads, become a thought leader or securing funding through PR, PRLab is the PR company you are looking for, with a dedicated team that has a strong background in tech, innovation, and sustainability. We have a proven track record of results landed in different regions of the world for our clients.
Proudly delivering PR services to these cutting-edge clients
Read more about our in-house developed approach to Tech PR for Startups

Examples of Press Coverage that we regularly achieve for our clients
Here is why we're NOT a traditional PR Agency
PRLab is not a traditional PR Agency. We believe the traditional PR agency model is broken, click here to read all about our approach to PR and how we're innovating the space.
Read about our approach.
Growth and results driven PR Firm in Amsterdam
PRLab is an integrated PR agency in Amsterdam. We are a public relations company that believes in the integrated marketing approach, which means, we not only provide PR support to our tech clients but also provide support across the whole marketing spectrum. Integrated marketing efforts range from branding services to align missions, visions, and values, to creating a compelling story that can position your company in a saturated market. We provide services of PR in Amsterdam and The Netherlands. If you are interested in choosing PRLab as your PR company, do not hesitate to contact our PR company.