Building an Effective Influencer Marketing Strategy
Influencer marketing allows you to put your startup on the radar of hundreds–even thousands–of people. However, to make it work you need to deliver real value and create engaging stories that people can relate to. So how can you implement your own influencer marketing campaign? Find some tips here!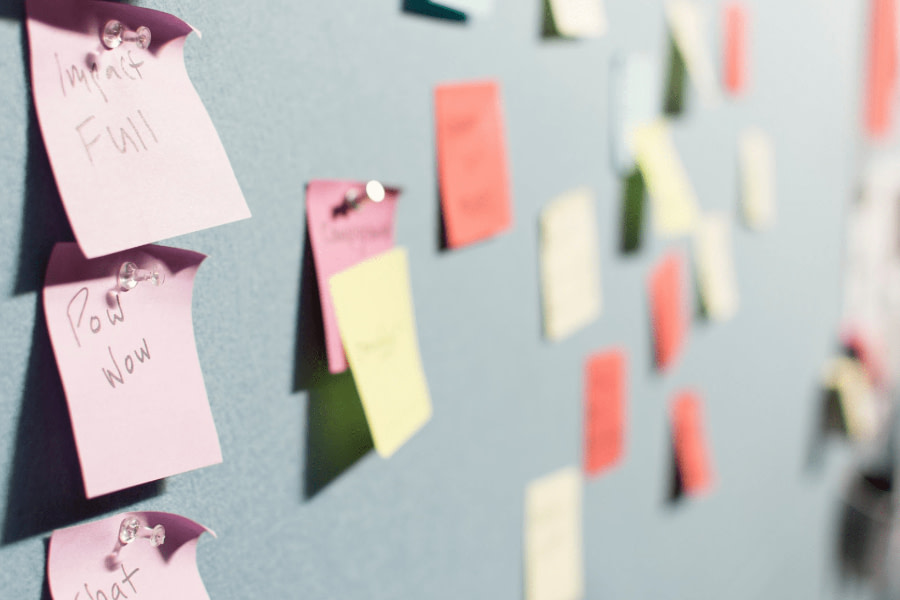 Know Your Goals​
As with any effective influencer marketing campaign, start by laying out your goals. Ask yourself why you need your influencer. How would they contribute to your brand? You should also think about what kind of reach your influencer would have. Are they an Instagram user? A blogger? Do you want someone to generate content across multiple platforms, depending on your target audience? Are you interested in someone with a niche segment? Defining your goals will help you achieve maximum ROI as you begin developing your campaign strategy, as well as provide clarity so that the work you embark on will be intentional. You want to set goals that are specific, measurable, and realistic for your brand. A few goals you may want to consider:
Brand Awareness: Getting more people to notice and recognize your brand.
Engagement: Getting more people to visit your website and engage with your content.
Sales: Getting more people to purchase your products/services.
Audience Building: Getting more people to follow your brand.
Loyalty: Getting people to stay connected with your brand.
Know Your Audience
Before you begin picking your influencers, you need to know who you want to reach–and this is crucial for effective influencer marketing! The number one reason why so many startups never get off of the ground is that there is no market need. So, in order for audiences to resonate with your brand, it has to be something that they need in the first place. Brainstorm your potential buyers and all the reasons–and there are many– why someone would choose your product. You want to include demographic and psychographic segmentation, which categorizes audiences into factors that relate to their personalities. The reason for this is that your brand will be directly marketed to the people who might be interested in it. But this will also make it more likely that your influencer themselves is part of your target audience. The more you can define your target audience, the easier it is to find influencers who appeal to those audiences and the platforms they use. You may also want to consider the audiences of the influencers you want to work with. What platforms do they live on? How do influencers engage with them? Are they into beauty? Tech? Food? Why do they follow that influencer? What kinds of people do they attract? If you already have an idea of potential influencers, check their followers and see what kinds of people are commenting and liking their content consistently. influencers may engage their audiences with Instagram or Facebook lives, see who shows up! What kinds of people do they attract? And, most importantly, does their audience align with yours?
Know Your Strategy
I know, I know– you want to start looking for influencers already, but you absolutely need to develop the type of campaign you can use to reach out to them! Influencers are humans too, and you want to approach working with them professionally but not be so dispassionate that you come across as a robot. Outreach should be personal, thoughtful, and just as beneficial to the influencer as it is to you! It may be time -consuming to customize your approach to the influencer, but it will forge a stronger connection between your brand and audience when you do, building an effective influencer marketing strategy. There are many ways to connect with influencers, but you'll want to decide if you want to inspire an influencer to share your content, pay them to promote your brand, or to create a strategy that blends the two. Here are a few strategies you can consider:
Social Media Mentions: Getting a social media personality or brand to mention your company/product.
Affiliates: Providing a unique code that gives influencers a percentage of each sale they drive
Discount Codes: Providing a unique discount code for your product or service that they can promote to their audience
Brand Ambassadors: Forming relationships with loyal brand customers, where they mention your brand in exchange for exclusive offers, free products, or brand features.
Gifting: Giving free products in the hope that they would review or promote your brand
You can mix any of these, depending on what you want to accomplish. Once they've agreed to learn more about your brand, you should also provide them with resources that will help them get to know your brand, so that they're comfortable speaking to your message.
Finally – you can begin your search! The most important thing, probably more important than anything else on this page, is to establish trust between you and the influencer, as well as between the influencer and their audience. In order to know if an influencer is right for you, you have to know if they're relevant to your products or services. Do they have the authority to speak to your brand? How are their technical skills, in terms of content and social skills? You don't want to find an influencer with only a large following; you want someone who has engagement from their followers as well. Quality– over– quantity is key here, which sounds ironic because we want quantitative results, but as we've seen from Instagrammer @Arii, who had a hard time selling 36 shirts to her following of over 2.6 million, the wide-reach isn't enough to forge relationships between your brand and consumers. That said, micro-influencers–people with a following between 1k-10k– may be a good place to start because they can access a wide range of people and are small enough to engage their followers and cultivate loyalty. In fact, engagement was 85% higher in influencers with just 1k followers versus those with 100k. You also want to be wary of the bots and fraudulent accounts when searching for your influencers. Some influencers purposely buy followers to fool marketers into working with them. Hype Auditor helps you see which influencers have fake followers! Bottom line: It's about creating relationships, from the pitch to the content. Influencer marketing is a crucial part of getting your brand out there! A positive relationship with influencers and the right message will move consumers to take action. Would you like to get a compelling Influencer Marketing Strategy in place? Get in touch with our PR team at PRLab and let's make it happen!
Published: 21/06/2019