How To Write A Compelling PR Pitch That The Press Will Pick Up
In this blog, you can find PRLab's top four tips for strengthening your own narrative voice, turning pitches into a new business, regardless of what industry you represent. These tips we've collected will help your pitch stand out among a sea of other pitches that the press receives on a daily basis.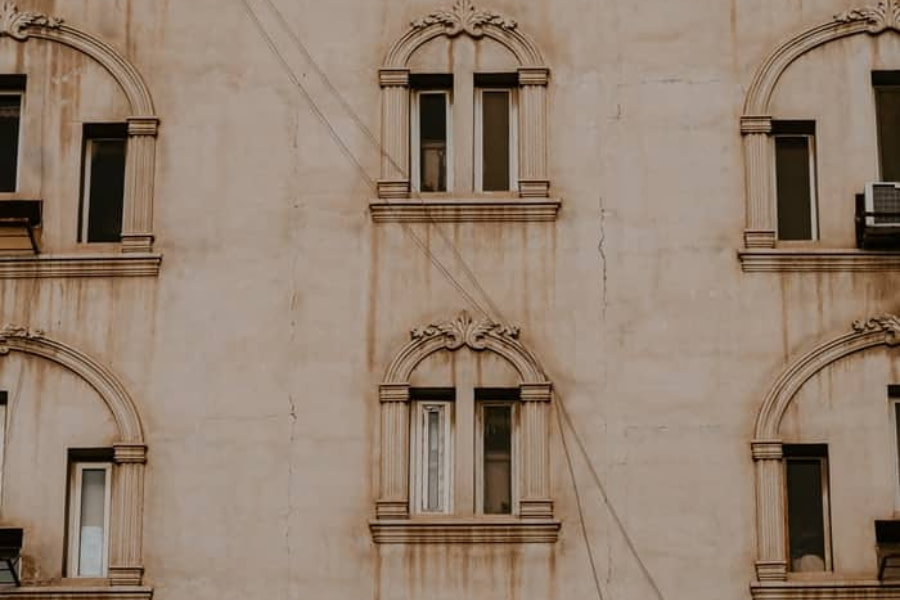 Focus on the bigger picture​
Journalists love connection. In order to be successful with your pitch, your audience must feel connected to what you're offering. Okay, so you're super excited about your company's new GPS software, but what makes you think others will be just as interested? No matter what your business is doing or creating, the story you are pitching must have meaning for your audiences. Focus on the narrative you've constructed rather than your company and its reputation as the main source of attention, (even though that is the objective). Despite your company being involved, journalists are looking for a story to share, understanding the art of PR storytelling is your first step to captivate your audience. To make sure your pitch inspires curiosity, you must incorporate an element of the investigation.
Your pitch should include
a question that is examined, a clear subject, and something that occurs in your story that builds interest in discovering more about your offering. Proving context is an important step in forming a story around your pitch. A great question to start with is:
who is your brand's superhero
? This could be your customer who did not have a formal education but signed for your online coding classes and now works for Google. This superhero example showcases the value in your product, along with the growth you were able to facilitate.
Originality
Chances are what you're pitching has been pitched before. Your storytelling voice must inspire that this innovative thinking is truly unique. Highlighting distinctive characteristics that sets your story apart from others is important. What is the new angle you are providing on the topic? Learning something new is a captivating tactic in making sure your audience gains something from the story. Make sure your pitch has an original take on whatever the subject means is. Let's take a ride-sharing platform. They have existed for a while now, with the purpose of getting into a cheap ride whenever and wherever. However, from your past experience as a woman, you have found yourself in unsafe situations using the existing apps. To combat this, you just launched a new rideshare platform with improved safety features. When pitching the story of your launch you must ask yourself: Where is the narrative? How does this differentiate from the competition? If you can answer these questions, originally in your pitch will be derived.
Understand your audience​
Without catering to what your audiences want to hear, your pitch should be geared towards what media outlet it will be potentially published on. There are two main audiences that you must keep in mind when writing your PR pitch. If you can consider both of these groups of readers in mind, your pitch will have a higher chance of being picked for publication. The first audience is the journalist — this might seem like an obvious answer but can often be overlooked. A journalist is more likely to choose your article if it is
tailored to them
, specifically. A pitch that you sent to 5 other press outlets that lack personalization will be easily identified as copy and pasted and generic. Your pitch must fit into how the style and purpose of what the journalist writes on. The second audience is those who will be reading the article when it's written and published. It is crucial to do tons of research on the publication you are pitching to and understand the type of readers that it attracts. The press outlet is looking for
content that aligns
with the message they want to send, whether that be a trend or a genre. Pitch a story that you imagine is relevant to readers of this outlet. In a time when attention spans are shorter than ever before,
68% of consumers are more inclined
to invest time into reading content by a company they care about, further proving how important to cater to your communications to the audiences and platforms you are pitching.
Read the room
Place your pitch in a relevant and global context, with the awareness of the factors that could positively or negatively affect your offering. This will not only make your story pertinent to the current times, and show that your company's thinking is reflexive. Lauren Reed, the founder of Reed Public Relations,
spoke
on the importance of giving your brand's presence awareness and context "How brands appear to the world during this pandemic could impact how people see them for years to come, good and bad". People want companies to be aligned with their moral compass, so if your story is talking about "why people should be signing up for your gardening services" during a national drought, you might want to reevaluate the angle you are taking. At the end of the day, writing a pitch is explaining why your story should be shared. The more purposeful and targeted you make your pitch, the stronger your argument will be and increase the likelihood of publication. As long as you create a pitch that is compelling and tailored to the person and news outlet you're inquiring about, there is no doubt you will find the right publishing fit.
Published: 03/06/2020