How To Write A Press Release As A Startup
What is a press release? Many people have heard of them, but generally, outside the PR world, the specifics of what they are is a foreign concept. In this article, we will guide you through the process of creating your own press release and choosing the right angle.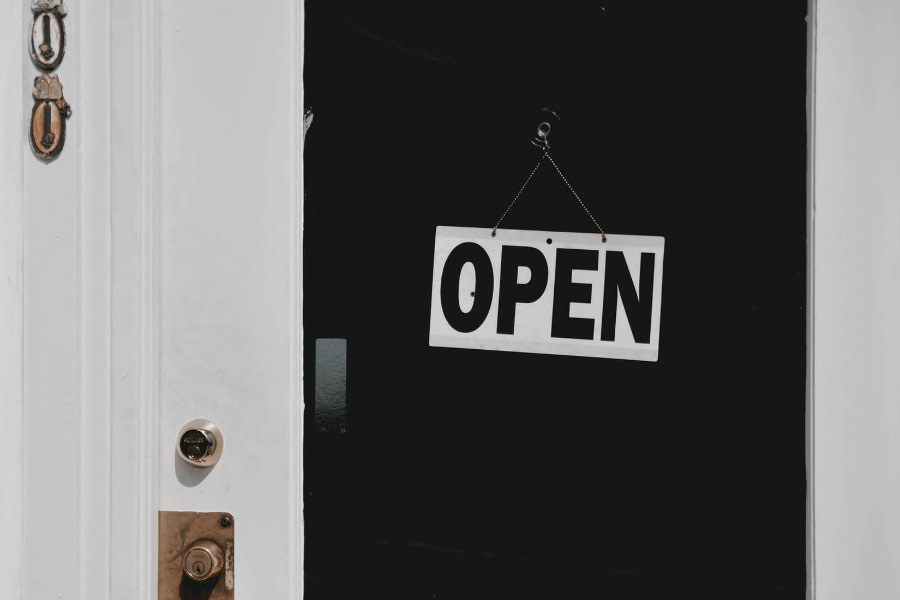 Format of a Press Release​
The press release you are sharing with journalists and news publications needs to be written in a journalistic style, and so, you should find your " inner journalist" before you write one. At this point, it is good to analyze the "Inverted Pyramid" scheme for journalists. This is what they use to prioritize information for their articles. And because they use it, so should you.
The Inverted Pyramid dictates that the most newsworthy information comes first. In this section, you will apply the 5 W's that were mentioned earlier. Next, the important details that the journalist or reader should know about the story. And finally, at the bottom, you put the general background and contact information. Keep this in mind, as it will be explained more in-depth below.
Elements of the Press Release​
The press release is for journalists, so It needs to be in the third person, and edge along the fine line between self-promotion and plain facts. It has to be concise, around 400 words or one A4 page, and the language has to be targeted in order to catch and keep the media's attention.
You always start your press release with the headline. This is what the journalist is going to read first. It is the most integral part of the entire document. In only a few words you have to summarise your main points and you have to captivate the reader enough to continue reading. Remember, these words will determine whether a journalist is going to open your email or not, it has to be newsworthy. Luckily, there are ways to maximise the effectiveness of your headline. A tip is to focus on the data.
By using data you can be strategic with your content. Some data points to look out for are: what are people looking up when they check out related content? How many people are doing so? Where are they coming from? This type of keyword search is going to help you sift through the fluff and find the most persuasive and compelling words to use in your headline.
After the headline, you have the first paragraph of your press release, which is called the lead. It is extremely important as well. This is where you should apply your story angle, or 'hook', giving the reader something to care about. Once again, this addresses the newsworthy aspect of your announcement.
It should start with the time and place in which the event or story will occur. In this short paragraph, all of the 5 W's should be answered. This way you are also giving the journalist or reader the vital information they will need to take an interest, but also so they can pick it up for themselves.
Next, you have to write the body paragraphs. In this section, you should aim to anticipate and answer the questions a journalist might have about the announcement you are making for your company's products, services or events. The key here is to make sure you are not making a sales pitch to the journalist, and it should not sound too promotional.
You are trying to explain that what you are talking about is relevant and important enough to be shared. Again, you have to remember the newsworthy elements. For this section, it is salient to use quotes. It humanizes the story and reiterates the newsworthy feature of your story. When you use quotations make sure that the quote aids the story, and it sounds like the person who spoke it.
Then, you should send your press release with a brief description of the company and the issue and reasons for the press release. It is sometimes referred to as a "call to action" (CTA). Putting the incentive on the journalist to find out more, or take a more active role. In this section, you should add all of the contact information, of yourself, and others whom the journalist might need to communicate with to develop the story into their publication.
Now, at the end of your press release, you should add a boilerplate. A boilerplate will briefly detail the company or organization related to the press release. It will be succinct and list the name of the company, its mission statement, when it was founded, and a small summary of what the company is doing today to satisfy its mission statement.
It is absolutely crucial to remember that a reporter or journalist receives a deluge of pitches every day. Therefore, it is imperative that your press release stands out to them and that you explain why they would find it of interest. To do so, you will have to make media lists. This can be painstaking, but there are applications and sites that can streamline this for you. You can use YAMM for mail merges, which enables the user to send a similar letter or document to multiple recipients, and AgilityPR for access to media databases.
Key Asset
The press release is an indispensable feature of PR media relations. It is one the chief methods used to penetrate the media and put a company into the public consciousness. When used properly it is a veritable asset for your business. Once you have started practicing the art of the press release, get in touch with PRLab and their professionals in order to take your PR game to the next level.