E-Book: How to build and scale a thought leadership strategy
Because sharing is caring at PRLab we're committed to making everything we can to scale your PR strategy and bring it to the next level. This is your centralized PR resource center offering downloadable industry insights into PR E-Books, Branding Manuals, and everything you need to boost your PR strategy in 2020 as a startup or scaleup.
How to build and scale a Thought Leadership strategy
Thought leadership has resurfaced again as a popular buzz word in the business world and for rather good reason. As a thought leader, you position yourself as someone who profoundly understands the industry, business, the needs of its audience and the broader marketplace. That is why you need a good thought leadership strategy where you or your business use expertise, passion, and experience to start conversations that are both educational and nurturing to your audience. This Ebook will be guiding you through the key tools for a successful thought leadership strategy. In this informative 15/20 min read you will learn:
1. What new opportunities thought leadership can bring
2. How to implement the latest thought leadership trends
3. How to setup and measure a thought leadership strategy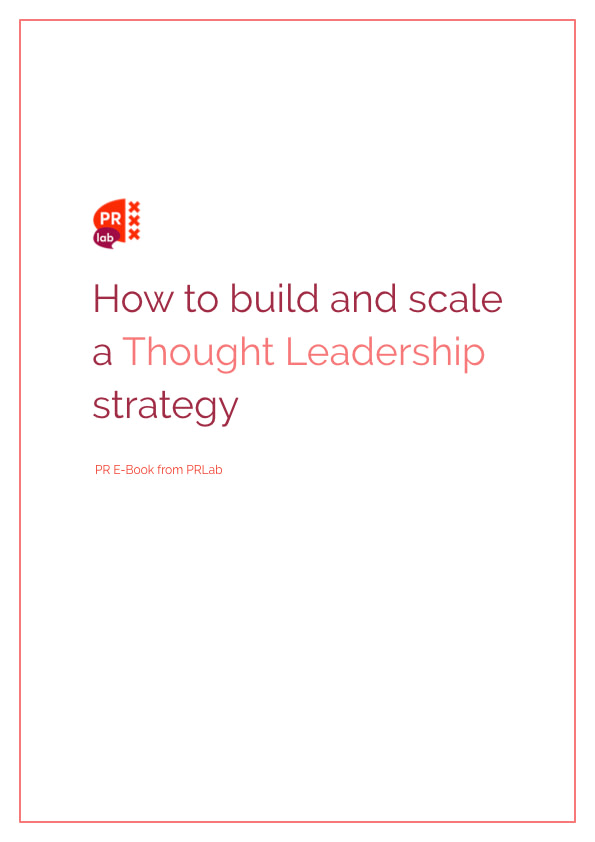 Get a free copy of our E-Book!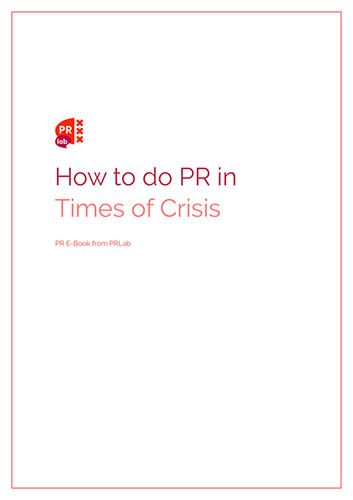 How to do Public Relations in Times of Crisis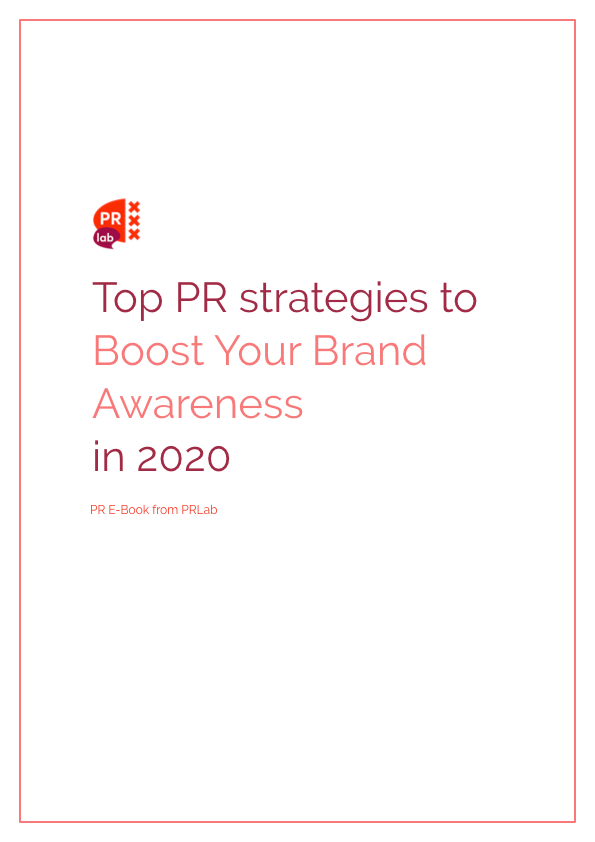 Top PR strategies to boost your brand awareness in 2020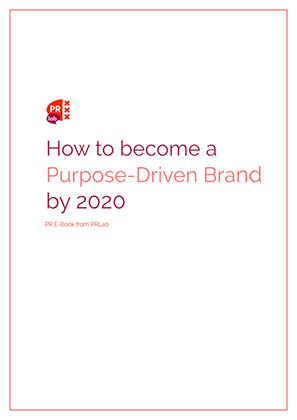 How to become a purpose-driven brand by 2020