SEO Trends 2021: 7 essential tips to implement this year
Google makes thousands of changes to its search algorithms every year. That's why PRLab and Digiberries SEO expert, Marco Genaro Palma, presents top 7 SEO Trends for 2021: Artificial intelligence, SCHEMA, mobile UX and more.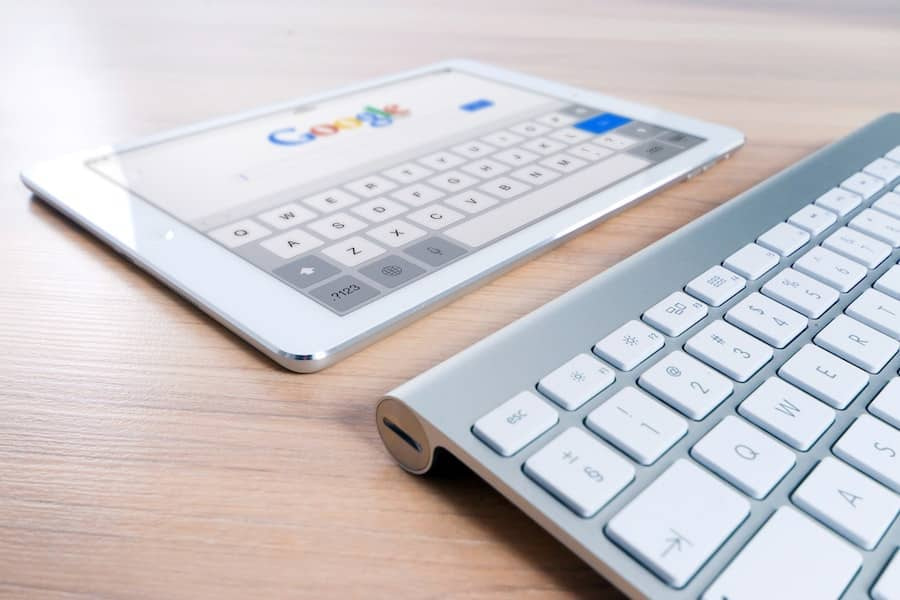 Introduction
SEO is a pillar of digital referencing. SEO allows you to rank better in search results. However, in 2020, 75% of Internet users never scroll the first page in search results. Therefore, if you want to appear among the first search results, it is essential to be perfectly familiar with SEO and its various techniques.
For SEO specialists, we are obliged to monitor the various changes that Google makes each year. We deduce seo tips that everyone can easily use.
In this article, we have selected the 7 essential tips you need to know to improve SEO in 2020. Thanks to these, you will be able to significantly improve your SEO.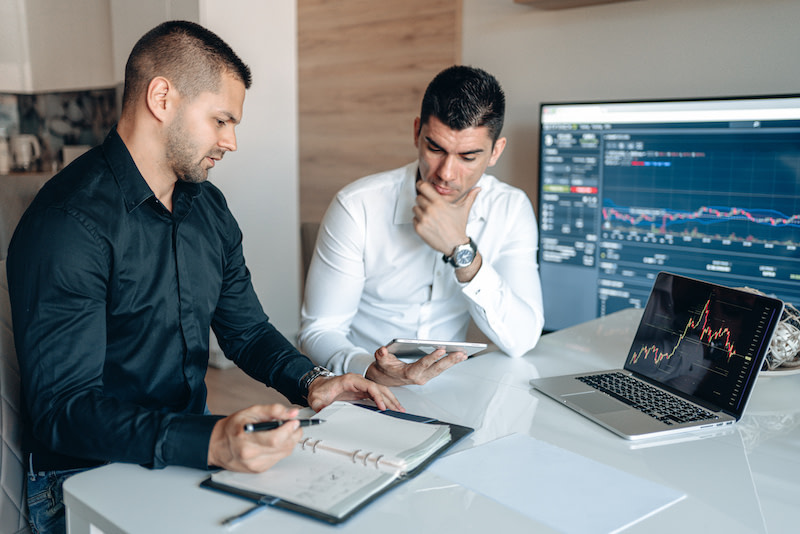 SEO Trends: #1 AI for SEO
Artificial intelligence is no longer just about robots and science fiction. In today's digital environment, artificial intelligence is increasingly seen as a revolution in areas ranging from driverless cars to smart devices and chatbots.
Not surprisingly, the digital marketing industry is also experiencing an AI revolution. This is why artificial intelligence cannot be ignored with SEO. It is becoming a strategy in its own right, so you have to know.
Your favourite search engine relies on artificial intelligence to provide relevant results to your queries. Search engines use sophisticated artificial intelligence, machine learning and deep learning to process searches and then predict the results that will satisfy a given search.
Whether you care about AI seo or not, this technology will have a significant impact on the ranking of your content and your brand identity. It also specifies how search engines read and rank your website's content.
Artificial intelligence has a real impact on SEO on different domains such as :
Text or Voice Search:

The relationship between voice search and AI cannot be ignored. Speech search relies on AI technology (such as natural language generation and processing) to function properly. And the sound will only get wider and wider.
Topic Discovery, Keyword Search and Content Optimisation: AI can also help you optimise existing content to better classify queries through different applications such as MarketMuse, Frase and BrightEdge.
Local Search: In many places, your company does not always appear accurately in search results. AI is excellent for solving this type of large-scale information-based problem.
SEO Trends: #2 Bert algorithm
BERT means bidirectional encoder representations from transformers. The algorithm was made available to the scientific community as open source code in 2018. On 25 October 2019, Pandu Nayak (Vice President of the Google search engine) explained that BERT is used on Google. The aim of the BERT update is to improve the understanding of queries in order to provide more relevant results, especially for queries formulated in a natural way. BERT can also help Google to better understand the content of its index.
Basically, BERT allows Google to adapt better than before to the growth of voice search (this is not limited to voice searches away from the wizard).
In more detail, BERT is also used by Google for the following tasks:
Understand "text cohesion" and eliminate ambiguity in sentences or phrases, especially where subtle differences in ambiguity can change the contextual meaning of words.
Know the entities designated by pronouns. This is particularly useful in longer paragraphs with multiple entities. A specific application: automatic generation of featured snippets and voice search / conversation.
Solving the homonymy problem
Determine which named entities the text refers to predict the following sentence
Answer the questions directly in SERP
BERT is a natural language processing (NLP) technology based on neural networks. Google released it as open source in November 2018.
The term "transformers" refers to the principle of analysing all the other words in a sentence, rather than analysing the words one by one. The BERT model considers the full context of a word by checking the words before and after the word, which is particularly useful for understanding the intention behind the search query.
BERT is particularly useful for longer conversational queries and searches where prepositions such as "for" and "for" make a lot of sense. In these cases, Bert's new algorithm will be able to understand the context of the words in your query.
For your information, "transformers" has achieved significant improvements in machine translation, language modelling and high quality text generation.
In order to run these new machine learning (AI) algorithms, Google has used a dedicated machine for the first time: Cloud TPU. TPU (Tensor Processing Unit) is an integrated circuit specially developed by Google to accelerate the workload of machine learning. Their design is based on Google's extensive experience and leadership in machine learning. Cloud TPU allows ML workloads to run on Google's TPU accelerator hardware using TensorFlow.
Can you optimise your website for BERT?
They seem to think that for long term requests, especially verbal requests, Google will understand the needs of web users more precisely. As a result, it will provide pages that also respond precisely to this demand. Therefore, if your content is superficial or inaccurate, you will not be selected to appear at the top of the SERP. If your content does not correspond to the intentions of Internet users, the same applies.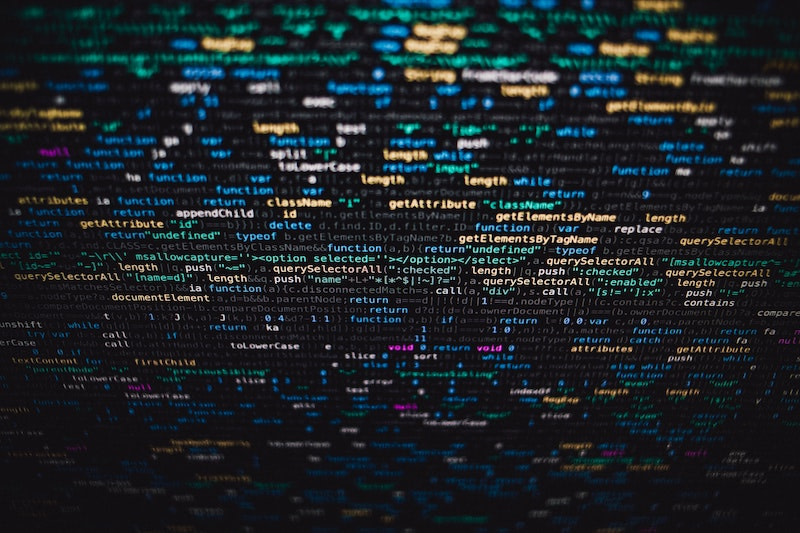 SEO Trends: #3 Mobile SEO
Mobile SEO integrates all the technologies used to optimise websites for display on smartphones and tablets. This optimization also consists of providing search engine robots with resources in mobile format.
In recent years, the new browsing habits of Internet users have undergone major changes. These new habits have prompted Google (and other search engines) to develop mobile referencing algorithms, which annoys advertisers who have to change their websites quickly.
Google has even gone beyond simple algorithms by creating the Mobile First Index.
There are 3 ways to make your website compatible with mobile browsing: responsive design, mobile version and application. Although Google tends to choose a responsive design, frankly, there is no better choice. It only depends on each company's budget and human resources. A good responsive design is better than a sloppy mobile version.
Responsive Design (or adaptative website)
This is an image "reformatting" system that allows easy access to websites regardless of screen size. As a result, responsive design can provide the best user experience. SERPs on most sites that use this technology have experienced good growth.
The mobile version of the site
Mobile websites are inevitably better than reactive websites because they are specially designed for small screens. But unlike sites with a responsive design, mobile websites need to change the URL. Usually, due to the small "m" in front of the domain name (e.g. m.monsite.com) or the "slug/mobile" (monsite.com/mobile) at the end of the URL, we can identify the mobile version.
Depending on the type of device used by the visitor, the visitor will be automatically redirected to the corresponding website version. A dedicated mobile website is like a lighter version of a desktop website. Its content and functionalities have been simplified so that visitors can access it as quickly as possible. Items that are too heavy to load (such as certain images or videos) are usually removed.
The mobile application
Unlike mobile and responsive design websites, applications must be downloaded from a specific portal (such as Google Play Market or App Store). They offer faster access to content and smoother interaction, but are not suitable for all sites. They are the first choice for very specific activities (such as GPS or maps) or platforms that require access to a variety of dynamic content. The application is also interesting for gaming sites or service sites (banks, insurance companies, etc.).
SEO Trends: #4 Publish long-form content
An important search result shows that long articles (articles of more than 3000 words) generate 3 times more visits than medium articles (901-1200), share 4 times and backlinks 3.5 times).
In short, there is a strong correlation between content length and search performance.
Therefore, you should strive to publish 1-2 well-documented articles and provide useful information to Google users. Google wants you to focus on user needs rather than SEO, which is the best way to retain readers and conversions. However, we all know that SEO is also very important.
When creating longer content on your blog, target keywords that have a good balance between search volume and keyword difficulty.
Long tail keywords tend to have a lower search volume, but in some cases they can help you attract the customers you need. If the search volume is too low, target mid-range keywords with medium to medium difficulty.
9 key ingredients to achieve successful long-form content
9 Key Ingredients of Successful Long-Form Content
Use Short URLs (That Use Your Keyword)
Use "Power Words" in Your Headline AND Writing
Use (Odd) Numbers in Headlines
Follow Through on What You Promise in Your Headline
Use an Attention-Grabbing Introduction
Use High-Quality, Relevant Images
Link Out To Relevant Sources
Embed Interactive Content
Close With a Clear CTA
SEO Trends: #5 Create content that Google loves with E.A.T
"E-A-T" stands for "Expertise, Authoritativeness, Trustworthiness".
Google judges the quality of the page and its content according to the following three conditions:
Expertise: You must be an expert in the field and demonstrate the skills of the content creators.
Authorisation: Authorisation of the page is obtained through the professional knowledge of the author. For example, a forum will demonstrate authority through the quality of the discussions.
Reliability: you need to show users that they can trust the author or the company.
Depending on your field of activity, the importance of these three criteria varies. Expertise is essential for YMYL websites and reliability is essential for e-commerce sites.
A site (or page) named YMYL is a site with topics related to medicine, law and finance. More generally, the content of all these sites affects the happiness, health and wealth of users.
Here are some specific examples of YMYL websites:
Sites that request credit card information (e.g. e-commerce sites)
A blog that advises parents
The blog of a financial institution that provides advice on legality
Web page listing the symptoms of the disease
In order to succeed and improve your SEO, you need to publish content that highlights your expertise, demonstrates brand authority and inspires user confidence.
If you want to share information on a certain topic, particularly medical, health and financial information, you must have proven expertise, authority and reliability before Google can recommend your content.
When Google recommends pages to users, they don't want them to read false news (false news!), especially if it could affect their health, financial situation or well-being. Bad advice is never good, but these topics are the worst.
When it comes to digital marketing for your business, following EAT as a framework means taking a holistic approach to SEO and content marketing. Covering these three pillars is a smart thing to do, especially if you want to rank your pages on Google to find the best search terms in the industry.
SEO Trends: #6 SCHEMA, Structured Data
Schema.org (often called Schema) is a semantic markup vocabulary (or microdata) that you can add to HTML to improve the way search engines read and represent pages in SERPs.
Schema.org is the result of a collaboration between Google, Bing, Yandex and Yahoo! to help you provide their search engines with the information they need to understand your content and deliver the best search results immediately. Adding HTML format tags to HTML can improve the way the page is displayed in the SERP by enhancing the rich page summary displayed below the page title.
The types of elements described by Schema may be important for SEO. Structured data can be used to mark up all kinds of items from products to events to recipes. It is most often used to provide additional information about the following:
Creative work
Event
Organization
Person
Place
Product
Each type of information has properties that can be used to describe the item in more detail. For example, a "book" belonging to the category "creative work" may have attributes such as "name" (title), "author", "illustrator", "isbn", etc., depending on the desired satisfaction. Describe it. Similarly, "events" can be classified from "professional events" to "dramatic events".
Similarly, the effect of structured data on rankings can have an impact on your SEO.
The question of whether structured data affects rankings has been the subject of much discussion and experience. So far, there is no conclusive evidence that it can improve rankings. But there are signs that search results with more complete and richer extracts (such as those created using Schema) will have better click rates. For best results, try using architectural markup to understand how your audience responds to the rich extract generated.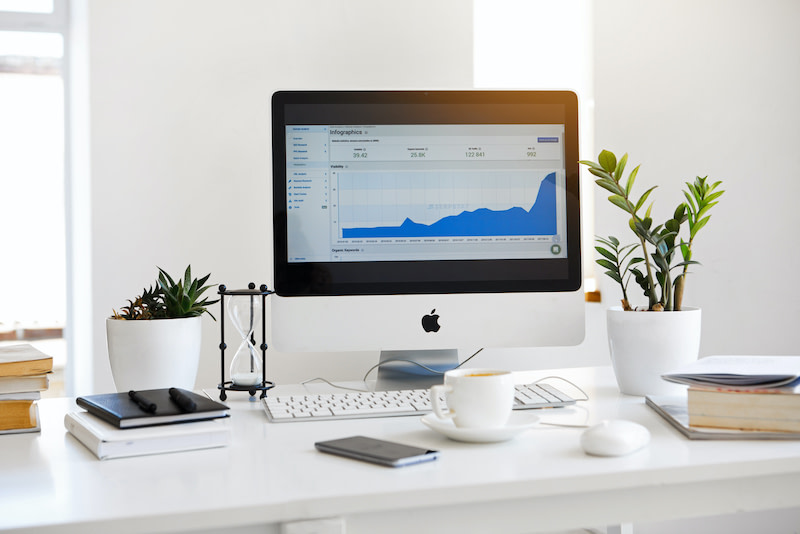 SEO Trends: #7 Technical SEO
Technical referencing refers to the process of optimising your website during the exploration and indexing phase. With the help of SEO, you can help search engines to easily access, explore, interpret and index your website.
It is called "technical" because it has nothing to do with the actual content of the website or the promotion of the website. The main purpose of technical SEO is to optimize the website infrastructure.
SEO is carried out by website owners or developers to improve the structure of their website. This will ultimately help search engine robots / indexers to easily find your website and quickly explore the web to index and rank its individual pages.
SEO has nothing to do with optimizing the content of the website. The goal is to have a strong, well-planned and well-designed website.
Therefore, we believe that the first thing to do before starting on-page and off-page referencing is technical referencing. Because before you start optimising the site, the site must be technically in good condition.
In order to improve your technical SEO considerably in 2020, we advise you in the first place to improve:
the reactivity of your site
the time it takes to load the site
Robots.txt
Sitemap.xml
error 404
broken links
the structure of the data
AMP (Accelerated Mobile Pages)
HTTP SSL
Breadcrumb trail
URL structure
Meta Title and Meta Description
Google Search Console
Integrate social sharing plugins
Through this article, you have been able to understand that traditional links and search results are not the priority of an organic campaign. It is true that both play an important role, but without investment in SEO strategies, no campaign can reach its full potential.
Thanks to Marco Genaro Palma, SEO consultant at PRLab and at Digiberries, a specialised SEO agency that provides expert advice and support to businesses of all sizes and fields, for more than 10 years, he has been able to shed light on SEO trends in 2020.