SEO Optimization Services
From Amsterdam to the world, PRLab provides professional SEO services. Our creative, innovative and white-hat strategies will help you improve your rankings in search engines which will help you grow your business and acquire and retain customers.
SEO Services in Amsterdam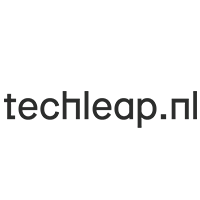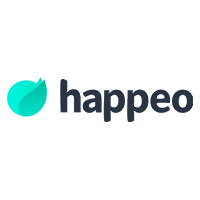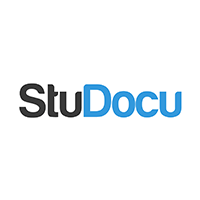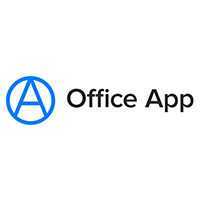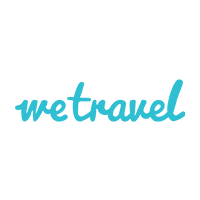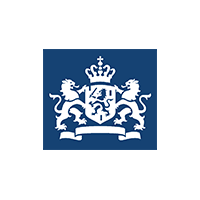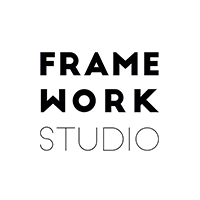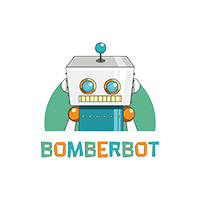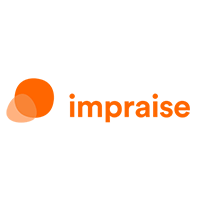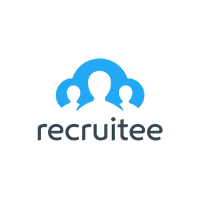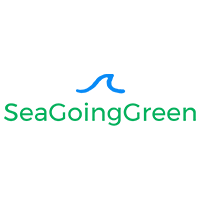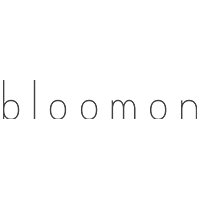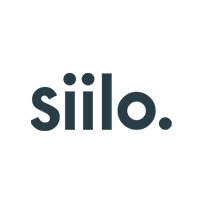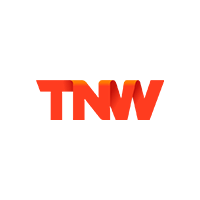 SEO (Search Engine Optimization) has played a major role for boosting digital markets in business practices. More than 50% of successful businesses invest in professional search engine optimization (SEO). Although there are a lot of companies that provide natural positioning services, finding the right SEO consultant for your business can be very overwhelming because there are a lot of different elements that must be taken into account.
Some businesses may be familiar with natural positioning, but unfortunately most of the small businesses and start-ups do not fully understand the notion of it and its imporance as one of the digital marketing strategies. What is the definition of SEO? Why is that important for businesses? And how can we use SEO to bring your business popping out among your competitors? The explanation in the next sections will give you deeper insights about it and its application in businesses.
What is SEO?
SEO stands for Search Engine Optimization. Simply put, it is the process of improving your website to increase the quantity and quality of traffic from a search engine's organic results. The better visibility your page has in a search result, for the more attention and prospective customers you will attract.
SEO works by understanding the process used by search engines to prioritize the pages they show you when you make a query. Think of a search engine as a library, instead of storing books it stores web pages. When you make a query the engine browses its indexes to give you the results you need. There are thousands and sometimes millions of results related to your search, so these engines have to use an algorithm to make sure they display the most useful and relevant pages.
There are a variety of factors considered by search engines that impact a website's performance. These factors include the quality of content and the architecture of the site, that is its load speed, security and usability. They also measure backlinks, which are links that lead to your site. They quantity and quality of these sites will have an impact on your own sites optimization.
Why is SEO important?
Millions of people use search engines daily looking for answers and solutions. To make sure your website gets prioritized by these search engines, it is essential for it to be search engine optimized. In fact more than 70% of search engine users are more likely to click on the top five links, and rarely go beyond the first page, so without high performance, you won't see much traffic.
Part of getting a well optimized website is not just in the keywords, but in creating a highly usable website. Sites that provide great usability score higher on search engines, meaning as well as just being a good experience for the user, you will have more users coming your way. Being higher up on search engines also increases the users trust of the website.
Thus SEO is important as it increases your brand's visibility, builds consumer trust and creatse a good user experience. This will increase your traffic and earn you more leads and conversions.
The SEO Audit
An SEO audit is a process in which the factors that impact a website's performance are analyzed to understand how your page is performing and what you can do to improve it. This is done by looking at three different categories, the technical factors, and both on-page and off-page factors.
Technical factors are aspects such as hosting, indexing and load speed. On-page factors are the quality and relevance of the site content, target keywords and their related terms. Off-page factors are the backlinks and outside references to your page. A very important part of an audit is also assessing a website's responsive design, so how well it performs on mobiles and other devices.
Keyword Research
The first step of an SEO audit is to do a keyword research. This is the practice of researching common, industry-specific terms and phrases that are driving search traffic to search engine results pages. The purpose of this is to find what phrases users are typing when they use search engines.
By understanding what questions your audience is asking, you can tailor your content to providing answers and include the keywords and phrases you have identified. Identifying keywords can help you improve your previous content, provide guidance for what subjects your future content should be about, and generally help with the copywriting of your website. Performing this as the first step is also crucial as it assists with the planning and construction of your website as it can give an indication of how you should structure and organize your pages and content.
Competitor Analysis
The very nature of SEO is competitive. If you are performing better and moving up a search engine's ranking, other websites are moving down, and vice versa. It is therefore very important to invest time in competitor research to understand the underlying factors that are affecting your rank compared to your competition.
The keywords and phrases identified in the first step allow your competitors to be identified. From your competitors, you can learn how to better optimize your own website. Firstly we can assess their on-page factors such as the quality of their content, the graphic presentation and the overall user experience. We can also analyze their off-page performance, creating a picture of their backlink profile to see the role that has in performing better than your website. By understanding how and why your competition is performing, you can form a more effevtive SEO strategy.
SEO Strategy
It is important in SEO strategy to also have a well-structured website, as this improves its usability, makes sure users spend more time on your website, and generally have increased engagement. The structure of a website is how the different pages are interlinked and presented. Having an intuitive structure is important as it allows users to navigate your site better, which improves its SEO ranking and increases conversion rates.
Search engines look at how user-friendly your website is and factor this into its ranking. Our audit will assess your site structure, look at how your content links together, what menus and buttons you have in place, and look at the hierarchy of your information and titles. With this evaluation complete we will provide you with a website structure proposal for improving your SEO performance.
SEO On-Page Analysis
The next step is to look at your own on-page factors. On-page refers to the content and HTML source code of a page, instead of the links and other external signals that impact the performance of a website.
A high performing website has highly optimized content, as this is what a user is here for. But what makes it good content? Firstly it should be meeting the demands and providing relevant and meaningful answers to the questions of the users.
As well as the text, the images and multimedia also need to be remarkable and contribute to a positive user experience. The way the content is laid should make it easy to navigate, and it should be adaptable to different devices, so will be displayed effectively on computers, tablets and mobiles.
Additionally we conduct a tag analysis, analysis the content of your metadata and source code, ensuring it is easily sharable across other websites.
SEO Off-Page Analysis
Off-page analysis looks at the factors that occur outside of your website that have an impact on its search engine performance. This involves improving search engine results and user perception of a site's authority, relevance and trustworthiness. This is accomplished by having other reputable sites link to yours, effectively vouching for your credibility.
These links are also known as backlinks, and search engines use them as an indicator of quality. Factors that affect the equity of these links are the linking site's popularity, the 'freshness' of the link, the anchor text used in the linking site, and the trustworthiness and authority of the linking domain and page. We will also look at any other online presence you have through guest blogs and social media marketing.
Apply the changes
After completing the SEO audit and analyzing your websites on-page and off-page content, doing keyword research and assessing your competitors, PRLab will provide you with a document of all the changes that should be made to optimize your site.
We are an SEO consulting agency, so this service is focused on developing your SEO strategy. However, in some cases we can also help you implement the changes, particularly if it is a WordPress site as this is our specialization. In some cases, particularly if it is an old website, it may be simpler to build a search engine optimized site from scratch, as this will also give you more control in the future. If this is the case, you should check out our SEO Friendly Website service, where we build a fully optimized site for you.
Our Philosophy: We are a White Hat SEO Agency
PRLab is a white hat SEO agency. This means that are websites are built in line with the terms and conditions of major search engines. It means we create your website in a way that will have high SEO performance while still maintaining its integrity. This is opposed to black hat SEO tactics, which are techniques that are considered harmful or deceptive to users. Using white hat services is the best way to create a sustainably successful website and avoid penalization from search engines.
Examples of white hat SEO include offering quality and content and services, ensuring fast loading times and mobile-friendliness, using descriptive, keyword-rich meta-tags, and making sure your website is easy to navigate. Examples of black hat tactics are keyword stuffing, link manipulation and duplicate content. The use of black hat SEO can get your site penalized or even banned from search engines, so this is the only way to go to increase organic traffic and maintain credibility.
Affordable and Professional SEO Services
Our SEO services are in-depth, consisting of a full audit and assessment of your current website. By analyzing all the factors that affect your website's performance, we provide you with all the information you need for search engine optimization.
As well as providing you with a report, we continue to work with you to assist you with improving your content for SEO and ensure that all your improvements follow the best and the latest Google practices. Depending on your needs we can offer different services, such as helping you with WordPress, boosting local SEO, or even building a website from scratch if that is what you need. You can trust are services to be professional, affordable, and attentive to your needs.
SEO Audit
The first step of PRLab's SEO process is to conduct an SEO audit. This itself has several steps, the first being to conduct keyword research to find what keywords and phrases are being commonly searched for in your industry. Then we conduct an analysis of your competitors, scrutinizing how their pages are optimized.
In the next stages of the audit, we look at both the on-page and off-page factors, so assessing the content on your website, and looking at the authority and references to your site occurring elsewhere. We then provide you with all the information you need to optimize your website and improve its search engine performance.
UX Consulting
During the audit, there is also the option for UX consulting. SEO performance is not only decided by keywords and link building, but by the elements of user experience. The way Google measures this is through their algorithm RankBrain.
RankBrain is a machine-learning algorithm that helps Google measure how people interact with results. It assesses factors such as organic click-through rate, the users dwell time and bounce rate, which is the percentage of visitors leaving a site without taking any action. Websites that perform well are considered to have a better user experience as users are more engaged with the site. PRLab can help you how to optimize your website design to see improved engagement and conversion rate.
Improve Content!
We use our extensive research from the SEO audit to create a report for your website. This report will contain all the suggestions on where and how you can improve your content, and actionable advice for making sure your page is fully optimized both on-page and off, and can contend with your competitors. This report will be completely customized to fully optimize all the pages on your site.
Measuring and Reporting
Once you have implemented all the changes to your website we also monitor your site in the following months to measure and track the SEO success. We track your engagement metrics to see how people are behaving on your site and what affect the optimization tactics are having.
The most popular metrics include conversion rate, the time spent on your page, and the users bounce rate and scroll depth. We set goals for the end of each month, and will then see which tactics are working and what content could be improved. Google analytics has vast amounts of data that can be used to measure and understand these metrics.
Advanced SEO techniques
After all the changes from the audit have been implemented, with the content being tracked and measuring to be constantly improved, it is time to move on to some more advanced SEO techniques.
One of the latest evolutions in SEO is SCHEMA markup. A powerful, but under-used technique, this optimization tool involves putting code on your website that helps search engines return more informative results for users. This code tells search engines not just what the data on your website says, but what it means, meaning that your website can be indexed better and will be more relevant for users.
Another method of advanced optimization is AMP, or Accelerated Mobile Pages. This is using code to speed up the speed of websites on mobile devices, and helps give the best user experience possible on mobiles. PRLab will use these methods and others to continue to optimize your website even after our report.
Link Building + Quality Content
After we have fully optimized all of your on-page factors, improving your content and streamlining the user experience, the next step of our SEO service is to look at the off-page factors. Here we begin to build high-quality links to your website. Link Building is the process of acquiring hyperlinks from other websites to your own.
Search engines use links to crawl the web; they will crawl the links between the individual pages on your website, and they will crawl the links between entire websites. This is how they discover new web pages, but also determine how well a page should rank in their results. It is very beneficial for your website as it generates more traffic, and builds relationships with other websites during the process.
Local SEO, a perfect solution for local companies and small business
Another service we can offer you is local SEO. This is a strategy that helps your business be more visible in local search results on Google and other search engines. Any business with a physical location or that serves a geographical area can benefit from local SEO.
After analyzing the behaviour of users Google realized that when it came to people seeking out certain types of businesses they were looking for results from their immediate area. This is why Google now takes the users location into account, and gives results based on proximity even if the user didn't include location in their search.
PRLab use a combination of white hat SEO techniques to improve your website's performance in local searches, by optimizing keywords aimed at local audiences and to help you take advantage of location based factors such as business listings and review signals.
WordPress SEO Optimization
At PRLab we specialize in WordPress, so as well as doing SEO for hardcoded websites, it is also possible to do it for WordPress sites. In addition to the other on-page, off-page and technical factors that are important in regular SEO, there are a few extra considerations for when doing SEO on a WordPress site.
The most important difference with SEO on WordPress is the theme of the website. The theme determines the website's appearance and layout, which has an impact on your website's usability and the user's engagement. The theme has a significant impact on the loading speed of a page, and certain themes will have a limitation on how fast they can run, particularly if the site has heavy plugins.
We can select and develop a theme that has a clean code and fast loading speed, which is vital to having good SEO performance. We will also help manage and prioritize the plugins on your website, which will also increase loading speed. If your website and code are hitting a ceiling for loading speed, we also offer a service of building a fully optimized WordPress website from scratch.