Effective PR strategies and PR campaign planning
PRLab is an integrated PR agency that can offer you a multitude of services to help with PR strategy for startups. As experts on the needs of startups, we can help you grow your brand whatever stage your business is at. We can help you implement the best PR strategies to begin boosting your brand awareness and authority today.
Understanding PR strategies
An effective public relations strategy builds relationships between an organization and its publics.
With a strategy that can effectively implement the tools of PR, you can build your reputation and awareness of your brand
. Regardless of the niche you are in, or the scale of your company, good publicity is imperative for success. The media landscape is more saturated than ever, so fighting for a position in the spotlight and
maintaining a positive public image for your product or service requires the use of PR for strategic business growth
. Whether you are launching a new product, a new service, expanding, or just generally building publicity, PRLab can help you develop a cohesive integrated PR strategy that will be tailored to meet your goals.
This strategy will differentiate you from your competitors and will help you plan your content, your communication channels and plan for campaigns
. This integrated approach is what sets us apart from other strategic communication firms.
Why your brand needs a PR strategy
Your brand needs a PR communication strategy because it effectively increases your visibility and grows your reputation. It is a long-term activity, seeking to grow your sales by creating trust between the brand and customers. As a startup you are constantly looking for new vendors or customers, a challenge when people are drawn to companies with an established reputation. Creating visibility for yourself is thus a key component of growing your brand which is the purpose of PR. Increase your visibility, build your reputation and credibility, and increase consumer trust in your brand. On paper PR can sound simple, after all, it is simply building and maintaining a relationship between a business and its customers. However doing this effectively requires an integrated approach, combining PR with other marketing strategies such as strategic branding, social media marketing and graphic design. This is because PR works best when the message is communicated consistently across all channels. Having a public relations media strategy ensures consistency and that your PR efforts are integrated into your wider business plans.
Overarching Business Goals
We are very familiar with startups at PRLab and know that every business is unique in its values, missions and operations. These unique qualities determine how your business evolves and how you develop a creative PR strategy. Your core values form the foundations of your brand, so the more clearly you define them the better you can communicate them and grow your target audience. When you work with PRLab we work very closely with your team so we can fully understand your goals. The best way to develop goals is to use the SMART acronym. Your goals should be specific, measurable, achievable, relevant, and time-bound. Having these qualities ensures your goals are clearly understood and you can optimize your time spent working towards these objectives. We will start at the beginning, not only helping you develop your overarching goals but to conceptualize your brand's values and mission.
Matching those Goals with PR strategy
After conceptualizing your brand's identity and developing goals and objectives, we will develop a fully tailored public relations plan that is realistic, achievable and measurable. No matter what stage your business is at, we can help you implement a strategy that will generate leads, engage customers, drive income and make your business more sustainable. The key to creating a PR strategy is to align it with your objectives, and by working with PRLab we will ensure you get this right from the start. This saves time and resources in developing your strategy later on as you will be focused on and moving towards your goals from the beginning of a campaign. As PR experts we can also identify how, why and when you would need to adapt your strategy.
Competitor Analysis
With an effective public relations strategy, you can create a distinctive brand that will stand out from your competitors. However, in order to distinguish yourself from the competition, you need to understand the competition. This is why we will conduct a thorough analysis of your industry and competitors. This begins with what is known as SWOT analysis, where we assess your competitor's strengths, weaknesses, and any opportunities and threats they might provide. This means we can see what works in your industry, what doesn't work, and what competitors could actually be worth building relationships with. This understanding of your competitors will continue to make it clear what the unique value of your brand is, and what strategies can be taken to promote this value.
Integrated PR & Content
Part of an effective PR strategy is the creation and management of your content.
Your
content marketing strategy
is how you manage your written, visual and downloadable media to deliver high-quality information about your brand on a consistent basis. Without good content it is impossible to deliver a marketing campaign and to distinguish yourself from the competition.
Here at PRLab we are experts at creating relevant content to build authority for our clients within their industry
. We ensure that your content is always aligned with your business goals and consistent across all of your communication and distribution platforms. You can publish blogs, articles, reports and ebooks to create a narrative and vision of your brand that positions you as a
thought leader
in your industry.
Apply Changes
So far we have identified your overarching goals and objectives based on your brand's values and current business position. From here we created a strategy that is aligned with these goals and developed a content plan that will distinguish you from your competitors. Now it is time to implement this strategy and the changes to your company.
Our PR experts will create and roll out creative content across your social media platforms as part of our integrated PR process
. Alongside boosting your social media and launching new content, we will pitch to journalists to get you featured in publications, building momentum for your brand and increasing awareness and authority.
Additionally, we offer services for all aspects of PR
, such as
growth hacking
,
SEO
and
Media Training
. These can also be integrated into your media relations strategy if your needs require it.
Monitoring the PR implementation
PR is a continuous process, and we ensure that any PR campaign plan we develop for you has continued success. Due to correctly defining measurable goals earlier on in the process we can monitor the results of your PR campaign and evaluate its progress. By assessing a variety of indicators, we will see if the PR strategy we have implemented shows significant results. These indicators include such things as increased website traffic and social media engagement. At PRLab we are always keeping ourselves updated with the newest trends in PR, and we will always assist you with new methods and tactics to keep your business growing and ensure you have creative PR strategies.
PR strategy for crisis communication
The best PR strategy will have contingency plans for a variety of scenarios, including a response to a crisis. Being able to adapt and operate in times of a crisis is great for your business as it demonstrates resilience and creates a good public image. At PRLab we can help you develop PR strategies for crisis management. This means you will be prepared to influence public perception in critical situations. The key to doing this is through clear communication, and providing assistance and guidance to your consumers in their time of need. The aim of crisis management in public relations is not to just be prepared for conflicts unique to your business but to also be ready and trained to roll out PR campaigns during times of widespread crisis.
PR Strategy for Startups
When you think of traditional PR, you may think that it is a strategy only achievable by big companies with expendable cash. However, this is no the case as PR is also a valuable tool for startups, and actually has unique advantages over more established brands. Firstly, as a startup you have more freedom to react to the constantly changing news cycle. This is because a smaller team can move faster and has less red tape to jump over. A smaller budget means you have to be innovative and efficient to circumvent your limitations, and the trial and error of these creative ideas is less likely to be punished as a startup. Having a smaller reputation means if new ideas don't work out, you don't have as much to lose. Despite these advantages, PR is still a long-term game for startups, so having a strategy based upon your core values and goals is always paramount.
Case Studies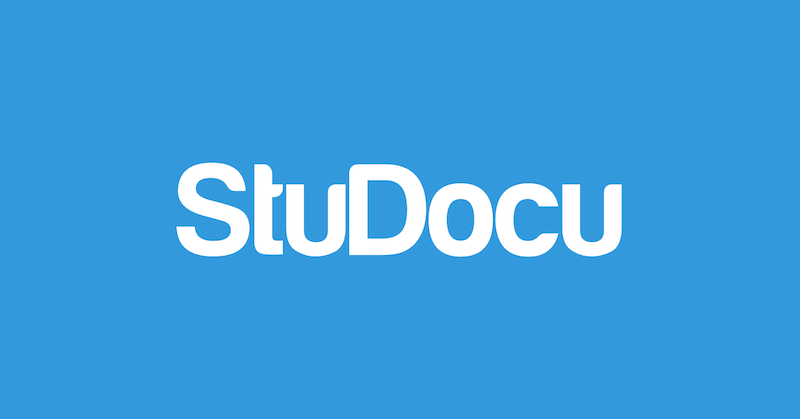 Studocu
Social intranet and collaboration platform

StuDocu is an educational online platform where students can exchange knowledge and collaborate. We know that StuDocu has a lot of potential in leading educational online platforms, it just needs to find the right public relation approach to increase the visibility of their company in the digital world. After doing extensive research, we identified tailored public relation strategies for this company to becomea thought leader. We found out several effective approaches to publicize this company by thinking about what kind of story publication is interesting and what journalists are searching for. When COVID-19 hit, most educational institutions were closed. We saw the opportunity to bring the difficulty of getting education physically into our story creation. StuDocu revolusionized the way students learn and get education without physically going to school. For too long has the education system been stale and it was time for a change. After implementing PR strategies from PRLab, the publicity of StuDocu was a success as the articles ended up getting featured on Education Technology, Higher Education Digest, and FENews.