Professional Media Training & PR courses
Media training is a key part of any PR strategy and should be included in any type of PR planning. Knowing how to talk to journalists as well as dodging uncomfortable questions is key in PR.
What is media training?
Most executives and entrepreneurs want their companies to get media coverage and, in the process, develop strong relationships with the press. Many overlook a critical element of media relations: media training. When a company finds itself in the spotlight or makes its leaders available for media commentary, it is essential that you understand how to navigate an interview with the press. This is your unique oportunity to tell your story and engage with your target audience, so doing it right becomes a priority
Media training involves strategizing, preparing, practicing and performing. Each of those elements is essential in every public relations and crisis communications plan. A media training is key offering from any PR agency about how to deal with the media while maintining a positive image for your organization. Our media trainings are catered to small organizations, startups and scaleups, as well as the tech industry in general.
What will you learn during the PR course?
Considering our expertise in tech PR for startups, in our media training, we will focus on making sure you're fully prepared to talk to any journalist. We will teach you how to come up with key messages, and turn those into soundbites as well as techniques to avoid difficult questions while making sure you become so noticeable no journalist can leave you out of any article.
After the training, you will be able to Recognize the impact of public opinion, be prepared for questions that might feel uncomfortable, learn the basics of persuasive communication, develop a confident and convincing manner of speaking about your business, and lastly how to properly represent a thriving company like yours.
Our media training courses
Getting Started
First we'll understand who you are and makes you different. The latter is key to stick out from your competitors and make yourself noticeable. We will use this as a starting point of any training. We don't have a one-size-fits-all training, all of our trainings are custom made to our clients.
Identifying key messages
Once we're fully aware of your key USP and Unique value proposition, we'll teach you how to come up with key messages for your organization. Well teach you how to create them as well as how to make them appealing to your target audience
Turn your messaging into soundbites
Once we've come up with your key messages, we'll make sure those become quotable quotes by turning them into soundbites. There are 8 types of soundbites we use, and we'll make sure in this step that you get a full understanding of each of them
Dodging bullets
The next step involves understanding how to dodge difficult questions as well as how to keep control of the full interview you'll have with the media. We will focus on general tips about what the wear, how to reply to questions, where to position yourself and several techniques to avoid difficult questions that might come from journalists.
Speaking to the media
Lastly we will do exercises to make you feel comfortable in front of a camera as well as making your soundbites and key messages sound natural to you. Practice is key in media trainings!
Case Studies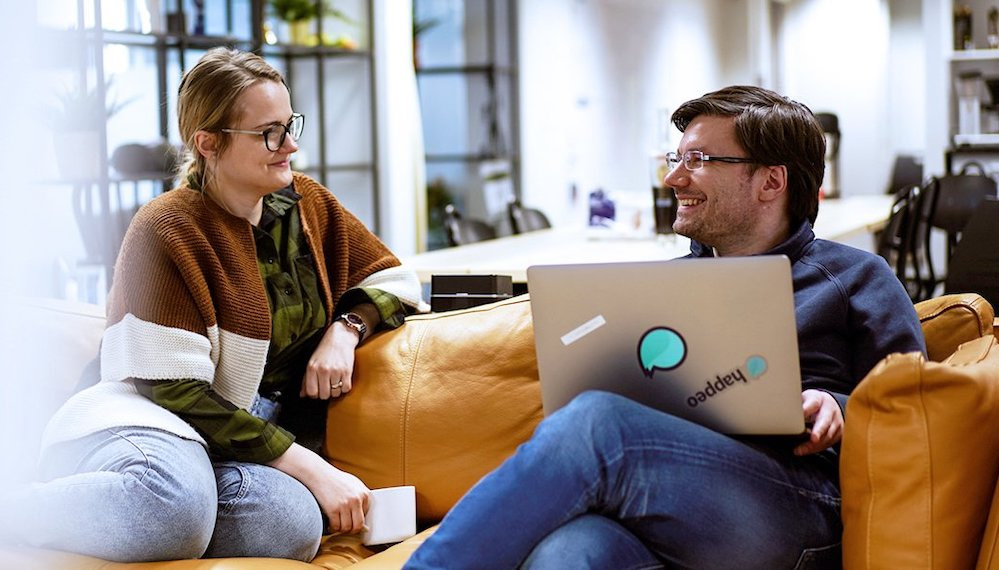 Happeo
Social intranet and collaboration platform
Happeo was raising its platform and scaling up to hundreds of employees. This was news, and it was big. For something like this you want to shout in exultation from a rooftop, but a voice can only carry so far. Happeo needed this launch of funding news to reverberate and be heard globally. That is why they came to PRLab, they wanted to make waves.
Who is your media training mentor?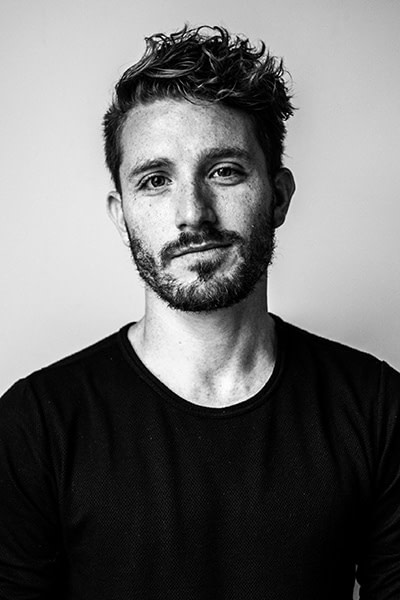 "

Matias Rodsevich, founder and CEO of PRLab will be your mentor and PR Consultant. With over 10 years of experience in the PR world, Matias has trained multiple CEO's and Communication professionals in the Tech field. Matias is also the writer of the PR Paradox, the first book on mastering the art of PR solely written for startups and scale-ups.
A Media training consists of a workshop style lesson that focuses on helping people to face members of the media when holding interviews or before actively seeking media coverage. During the training you will gain the conference to deal with the media as well as learning tips and tricks on how to position yourself properly when having an interview with the press.
Media training is so important because facing journalists without prior preparation can literally ruin your reputation. There's a particular way of talking to the media and being prepared for it in advance is key. Also, when talking about your business you want to come across as confident and build credibility, and there's a particular way of doing that. This interviews are your chance to shine, and being ready for that occasion will definitely pay off!