The definitive guide to understanding thought leadership
Many people are familiar with branding, but not with thought leadership. Although it holds the same purpose, which is to promote your business as the to-go expert in certain fields, many people do not fully understand the need of leading light in a certain field and it is still seen as a trivial method in business. Everytime this term rises, especially in business practices, people wonder what does thought leadership mean? What is the importance of it? Why is this term becoming so prevalent and popular among start-up and scale-up?
In this article we would like to discuss thought leadership and Its important role in business.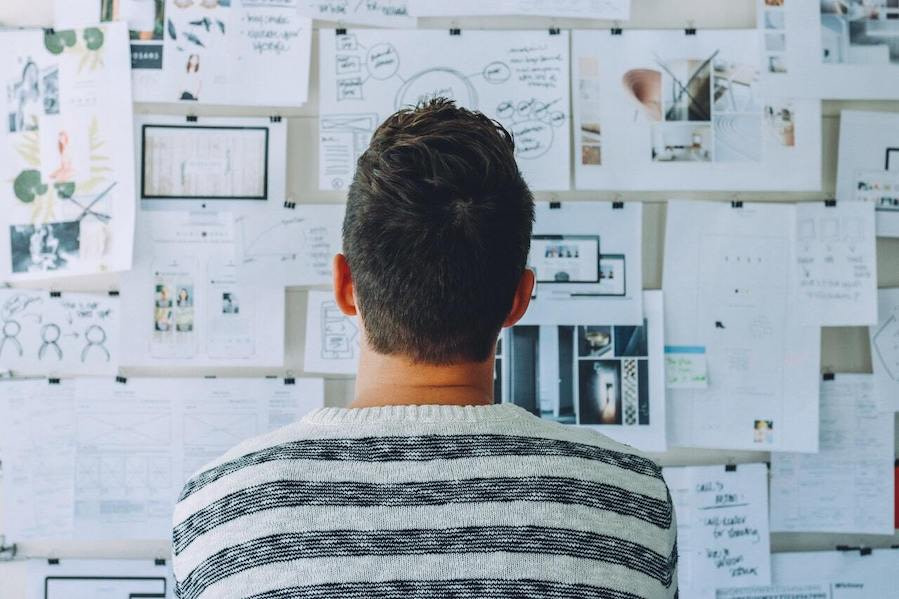 What is thought leadership?
Becoming an opinion maker in marketing is one of the buzzwords that is very valuable to sustain businesses. Many articles come up with the definition of it. For example, summarised from Brand Yourself, "thought leadership is a practice of content marketing strategy where individuals or companies are recognized as the most reliable and trustworthy authorities, resulting in being to-go individuals or companies in certain fields". Another definition from FINN is that "thought leadership is the act of promoting conventional-breaking ideas that changes how people think about marketplace or societal issues". To simplify and combine both notions, thought leadership is the act of branding your company to be recognized as the best company in the field of your business and to change people's behaviour and perception towards your company.
While it is often overlooked, thought leadership is a key component in marketing. When building your reputation as an expert in your field, consider leveraging your opinion as an individual or representative of a company to carry greater weight and boost your influence across the industry.
As an opinion leader, you position yourself as someone who profoundly understands the industry, business, the needs of its audience and the broader marketplace. With more than 83% of actual buyers believing thought leadership builds trust in the organization, using this strategy can be very valuable for your startup or scaleup. Think about how many people would look up your product before buying it, simply saying that your product is great in your website won't do the trick, they need and want to see you involved in the bigger discussion with referral links to your site to build that credibility that so much need to make a favorable impression and purchase decision. Ultimately, this practice works really well when building purchase intent.
Besides making an impact on your audience and making them more likely to choose you over your competitor, being a thought leader also helps earn respect from other experts in the field. According to Edelman, 90% of C-Suite executives referred to strong leadership as an element that increases their respect and admiration for an organization. Just take a look at one of the most influential thought leaders, the co-founder of Microsoft, Bill Gates. Although he is famous worldwide, he still regularly posts content on his LinkedIn feed, sharing quality content that inspires not only tech enthusiasts, but people from all walks of life.
But what activities are thought leaders involved in? Activities may vary, and many of them include invitations to speak at events, hosting and being interviewed, launching podcasts, syndicating guest blogs and more. Besides these, as a renowned opinion leader, you have access to a broader network of people and events that may otherwise be out of your reach. As a new player in the field, by participating in the conversation, you can build a platform of connections that will facilitate the formation of collaborations and partnerships, a common challenge many new companies face.
There are various types of thought leadership: We divide them in 3 main categories, which are Industry, organizational, and product. Industry influencers revolve around changing the way in how the industry is perceived by customers. Its efforts can be carried out by utilizing a wide arsenal of approaches and their respective formats, such as through social media, blogs, interviews, and events. Another type of thought leadership is organizational. The latter focuses on reinventing the vision and ethos of a company. By executing this type of effort, you reflect and embrace the company's motto, vision, and uniqueness, thus attracting more customers in return. Furthermore, product thought leadership entails providing the best solution for your customers. This type of focuses on innovation and re-engineer products for market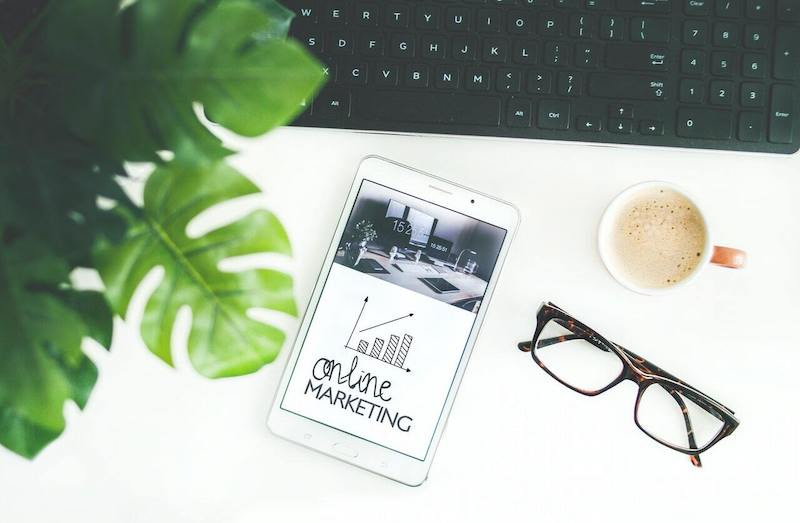 What are the benefits of thought leadership?
Having such a strategy in place can bring your scaleup or startup great benefits and leverage your presence onto the next level. As a thought leader, you have better chances to build a larger portfolio of attention that can help you differentiate yourself from competitors and present you as the industry influencer. Your varied portfolio, in this case, portrays your unique perspective and position you as a leader, rather than a follower.

If you're successful with your thought leadership strategy, many will be interested in hearing your opinion, and will enthusiastically follow the content you share. Whether it is blogs, guest articles or podcasts, such pieces of content can provide you with a pool of potential business leads, raise awareness about your brand, but also create a positive brand image. Such consistency can moreover increase your exposure and help reach out to new and existing audiences.

The use of thought leadership can also help startups and scaleups increase their sales. According to research done by the Hinge Research Institute, C-suite executives are willing to pay the highest-profile leaders over 14 times more than a standard professional, further emphasizing benefits of such a strategy. Moreover, almost 60% of business decision makers said thought leadership can directly lead to closed-won deals and that it convinced them to buy a product or service they were not thinking about before.
When should you consider a thought leadership approach?
As a startup or scaleup, it may be challenging to share your views on a specific topic as your visibility may be smaller compared to the industry's biggest players. As 81.5 percent of firms receive referrals from people they have not worked directly, an indicator of how important it is to get your content out there. If, in this position, you decide to pursue this approach, it could greatly increase opportunities for creating content that will help build a good reputation and make you a desirable partner. Being an industry point of reference, especially in a vulnerable stage as a startup or scale-up, can indeed bring you many benefits, many of which were already mentioned in this article.
Who should use thought leadership marketing?
Thought leadership, like any other marketing practices such as PR, SEO, and social media marketing plan, is a fundamental way to obtain customers. By establishing yourself as a reference, you can be of great help to make any startup or scaleup differentiate itself from competitors. Working on efforts to become a recognized player your business will help to stand out among hundreds or even thousands of competitors. Imagine being the leading company where people undoubtedly choose your service due to thought leadership marketing, you can easily reach customers because your brand is reputable and recognizable.
This type of marketing is ideal for startups or scaleups who wants to:
1. Gain visibility and awareness
Well reputed companies are likely to be chosen by customers compared to companies that have a little to non media coverage. As a startup and scaleup, creating visibility is a key component of building your brand, especially at the early stages where you need to grow rapidly while organically as well. Brand awareness efforts rely heavily on the news happening around your business, but unfortunately those scarce in the early days when your core focus is put on building a solid platform/product. This is when widening your spectrum of awareness efforts and transporting them into talking about the bigger picture come in really handy. PR experts, like at PRLab, will help you to come up with interesting approaches to make it interesting to the press. Also, PRLab provides an effective thought leadership marketing strategy or plan that enhances your brand awareness.
Developing thought leadership is a key component of building your brand as it efficiently communicates your company's expertise. Additionally, brand thought leadership helps you identify your unique value proposition (UVP) and unique selling proposition (USP). As a result, it increases your uniqueness, reliability, and authority.
Creating and maintaining strong connections with the public is essential to build a positive public image. A good publicity and partnership contribute to your company's success since it will open the door to many potential opportunities, such as promoting your company in the market and collaborating with companies that substantially increase your company's profit.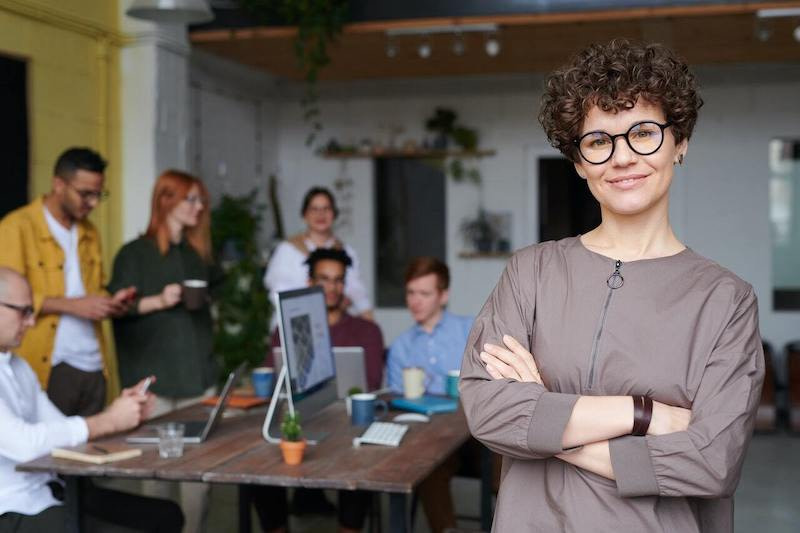 Technology Thought Leadership
As the trend of social media marketing in 2020 skyrockets, many marketers utilize technology, such as social media and AI, to implement thought leadership efforts throughout their business. The digital version of the latter is usually used to market the product and establish trustworthiness with customers by creating content on social media. Moreover, it facilitates your company to apply different formats of content. For example, as most consumers nowadays want to have the latest, the most up-to-date, and most relevant content, live streaming as a way of sharing content can be executed to make it more present, giving the audience the chance to participate and get real-time updates on significant matters.
Besides live streaming, technology thought leadership can adopt a more agile approach to content creation by sharing an up-to-date view on social media. This way, more audience will be engaged on relevant topics, positioning you as a knowledgeable thought leader. For instance, although the thought leader topic should avoid politics, many business thought leaders include political keywords, such as Brexit, Trump, and trade wars, on social media, especially on our LinkedIn feed in 2020, because it was the trending topics and digital thought leaders want to show their interests in the latest news. Becoming a thought leader who keeps him/herself aligned with current trends or interests, will give you a competitive advantage and help maintain positive relationships with your audience.
Technology leadership also involves the implementation of AI and machine learning to reveal content preferences as the latter can gather large volumes of data at a face-pace. Technical opinion leading efforts can analyze open text responses to AI algorithms that generate follow-up questions, possibilities of data analysis are growing. As a result, technological this helps marketers find the right topic that will resonate with their target and helps them differentiate from competitors, based on AI algorithms. By using data generated from A, tech thought leaders can create the right type of content for their audience because they have a better understanding of what their audience wants or expects from their companies.
Building a Thought Leadership Strategy
Always keep in mind your customers. Is your content aligned with what you stand for? Could you lose clients for a particular stance or statement you make, or will this further bolster your reputation? Asking yourself these questions can help pick the right communication style that will positively influence your audience, and avoid any backlashes.
Two different approaches to the concept are:
1. Strategic-driven thought leadership:
Common among traditional consulting firms such as McKinsey and Boston Consulting Group, this form of leadership implies a strong business rationale. To position themselves as trusted voices on complex issues that matter to them, advocates of this approach share their intellectual ideas and new insights in whitepapers or through other media. As a knowledgeable authority, their focus is on strong positioning and competitive advantage.
2. Transformation-driven thought leadership
advocates of this form of leadership focus on shifting paradigms and contributing to societal transitions. They believe in novel, unconventional ideas that will change the future and are highly-driven in leading this change. A good example of a transformation-driven thought leader is the electric car manufacturer Tesla. Despite petrol being the primary fuel, the company seeks to establish a future where everyone can drive low-cost electric automobiles.
With this in mind, you should look for a balance between strategic and transformation objectives in your strategy as it will ideally blend your authority with today's transformative landscape.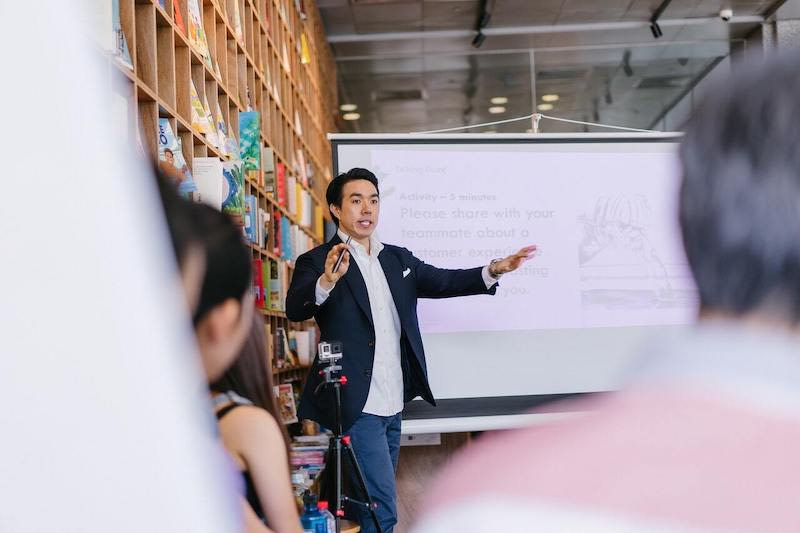 How to measure thought leadership success
Goals to influence thought leadership are ambitious but completely attainable. The truth is that it is notoriously difficult to measure the impact of some of these strategies. Five of the best ways we've found to measure the quest of becoming an effective opinion leader are:
1. Monitor website traffic
This is the most classic approach to measuring your thought leadership strategy. What's the first thing you do when you've found interest in a company? You check their website.
It goes like this: the more you grow your voice and reputation both online and offline, the higher the influx of people you will see approaching your website.
Monitor the website traffic monthly and create reports based on that timeline. If your company hosts any special events or does networking, make sure to take a look at your website for any spikes in online traffic during those periods. This will help you evaluate your outside efforts as an organization and can also result in time and money efficiency.
As you are monitoring the users accessing your website, make sure to pay attention to where they are coming from. What are the traffic sources and why are they coming to you? As a leader of thought, it's also extremely beneficial to keep up a strong social media presence – individually or as a company. If this is the case for you, take notice of the amount of traffic coming to the website from your social media platforms.
On top of monitoring website traffic monthly and keeping up with the sources, it's essential to see where users are going to on your website. For example, if the website traffic is mostly directed to your blog, make sure to compliment this traffic by increasing blog posts and sharing them on social media platforms in order to furthermore increase their visibility.
2. Count Social Media Followers
Social media followers are a good measurement of influence, especially in our modern-day media landscape.
Be realistic about your social media following; it is uncommon to experience a spike in followers overnight but regardless it's important to monitor any kind of growth. Why? Because it can provide insight into the kinds of posts that need either more or less attention.
Most social media platforms or third-party apps offer ways to track reach and growth. Taking a look at these statistics can help you understand your following and allows you to know which groups are better to target based on their gender, age, and whereabouts.
If you notice a platform taking off more than others, make sure to put additional time and energy into its growth because those followers will most likely trickle into your other platforms.
It's also good to see what kind of social media posts do better. Let's say that you obtain more views on your stories on Instagram than you do likes on your feed posts. In that case, perhaps the more important content should be disseminated across your stories. Listen to what your followers are trying to tell you and plan or act accordingly.
3. Make note of Branded Queries
Branded queries are when people look for something with your brand's name through a search engine such as Google. Basically, it is any search result specific to your brand.
They are among the most important keywords to optimize because they represent a brand-aware audience that is more likely to continue searching for your product and tip-off the point of conversion and become a potential customer. In fact, most of the time they are already customers searching to repurchase your product.
Thought leadership and branded queries are intimately linked. Indeed, Edelman-LinkedIn survey found that 60% of decision-makers said these kind of efforts convinced them to buy a product or service they were not previously considering.
By conducting a branded search audit, you can better track the results of your strategy. The more searches you receive, the higher you rank in the search results, thus more people are talking about you/your brand, ultimately meaning that your thought leadership influences more people.
One way you can make note of your branded queries is through Google Search Console who measures your site's Search traffic and performance, fix issues, and improve your site's visibility in Google Search results. By taking note of this data you can easily track your branded queries.
Backlinks are links on other company's websites that reference your site, and therefore redirect people to your website.
Sit with your team and decide upon a monthly or quarterly goal in terms of how many backlinks you collectively want to gain. Backlinks help SEO efforts and help build your brand's credibility; it helps with credibility because it shows approval and a sort of alliance with other companies. In other words, backlinks are like a vouching system that helps establish authority and affiliations amongst complementary companies.
Keep in mind that some sites might have mentioned your company but have not necessarily linked it. What do you do in this case? Sometimes the best thing you can do is just ask.
There are tools out there that help track who has mentioned your site but hasn't linked it back to you. A highly recommendable tool to provide you with this kind of service is SEMrush. Once you've identified who has mentioned your brand but hasn't linked it, contact that company with a link to a page that you'd like them to attach to their mention of you. This way you earn another backlink for your monthly or quarterly goal.
5. Creating Google Alerts
Google alerts is a great ressource that allows you to track specific keywords.
The number one reason you want to install google alerts right away is reputation management. By doing so, you are now on top of every mention your business gets right away. It also lets you check how many events you're invited to speak at.
It is also a useful way to keep tabs on your industry. Indeed, by monitoring the web for terms that are theme-specific, you can discover new competitors, potential clients, and keep up to date with everything happening in your field.
While it's great to know what is being said about you, it is also important to know who is saying something similar to you as well. Google trends can help you find media outlets that are utilizing specific terms that are related to your thought leadership, therefore giving you the opportunity to make connections and perhaps get published.
By using google alerts to keep track of all this data, you can easily measure your mentions and keywords related to your field, so you don't miss any chance to jump on.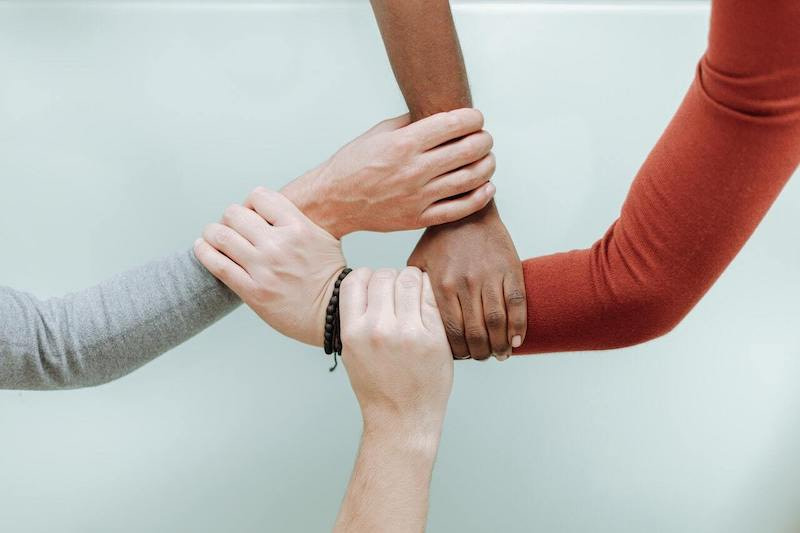 Top 3 famous thought leaders
Many people and companies from different expertise, such as technology, politics, and business, claim thought leadership. Although there are lots of thought leaders, only a few people can truly reveal their uniqueness and engage audiences. Most thought leaders become influencers who inspire other people by their innovation, vision, and merit. In this section, we list the top 3 thought leaders who are not only successful in their businesses, but also play pivotal roles in society.
John F. Kennedy (JFK) was the 35th president of the United States. Elected in 1961, he showed his strong will, courage and endurance to influence others and become one of the first thought leaders. He is well known as the American president who confidently declared the American's plan to bring a human on the moon to defeat Soviet Union in the space race. Within 10 years, his mission was accomplished and it happened because he commanded American educators to adjust course and focus on space programs. As a result, there are millions of people following the course and making his desire come true. Additionally, he built lots of industries, which are related to the successfulness of the space program.
Steve jobs co-founded Apple, which is one of the greatest multinational technology companies in the world. He was not only a CEO and an innovator, but also a thought leader. He strived for creating user-friendly technological products by listening to his customers, iteratively improving the products, and connecting people with his solutions. As a thought leader, he communicated his core values of the business, generated customers' excitement with upcoming products, and shaped the digital world to promote his brand. Because of his outstanding opinion leading plan, he was able to build a network of loyal and trusting customers, which helped Apple to create a high reputation, outshine the competitors, and increase its income. His thought leadership made him easily recognized and differentiated from other technology companies.
Although not as famous as JFK and Steve jobs, Doug Engelbart is one of the thought leaders. He was an american engineer and the inventor of the computer mouse, hypertext, network computers and GUI (graphical user interfaces), which are essential in the early development of computers. He promoted his vision by establishing The Doug Engelbart Institute. Due to his excellent thought leadership (active persuasion and promotion), he successfully earned funding to modernize Augment user interface. In his institute, he also shared his knowledge on leveraging organizations in business and innovation context, which is known as "the ABCx of Organizational improvement". He also attained the National Medal of Technology, which is the highest technology award in the U.S in 2000.
We, at PRLab, define thought leadership as the act of promoting novel viewpoints of an individual or a company that changes the customers' perception. In a sense it is equivalent to branding, because it increases the visibility, authority, and authenticity of the brand.. Thought leadership makes your company reveal its uniqueness and easily differentiated from your competitors. Startups and scaleups would benefit the most from it, because it helps them to build their brand awareness, expand partnership, and increase the companies' revenues. There are two types to keep in mind: involving technology 1) digital, which utilizes social media and live-streaming, and 2) technical, which uses data generated by AI and machine learning to understand customers' preferences.
Implementing some of the practices might be quite challenging for any company, especially when your brand is lacking a solid PR strategy. Therefore, getting some consulting behind your thought leadership efforts is a vital process that contributes to the success and reputation of your company. The latter can be facilitated by reliable PR agencies. Established in Amsterdam, PRLab has become one of the best thought leadership agencies in the start-up world, helping them to stick out from the competitors and lead the discussion. Are you curious about how PRLab could help you in achieving your success? Book a free consultation with us and let's make it happen!
Do you want to know more about thought leadership?
Get a free copy of our E-Book!